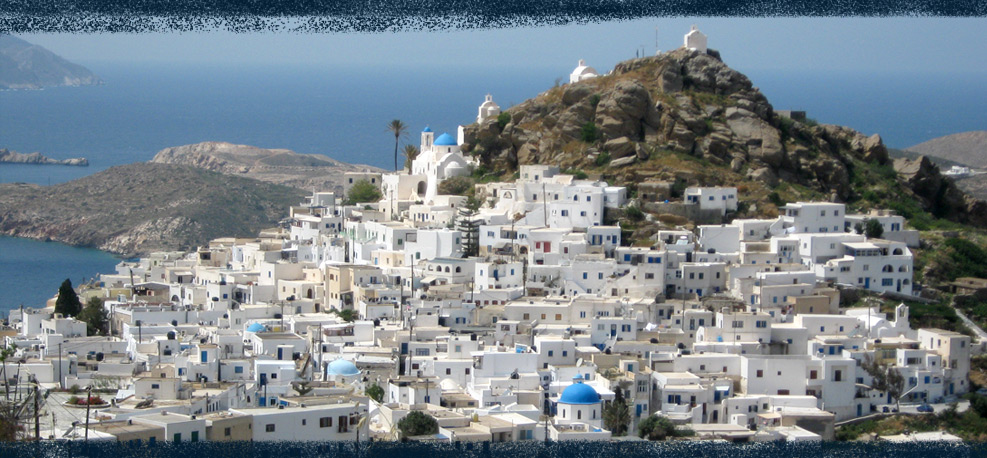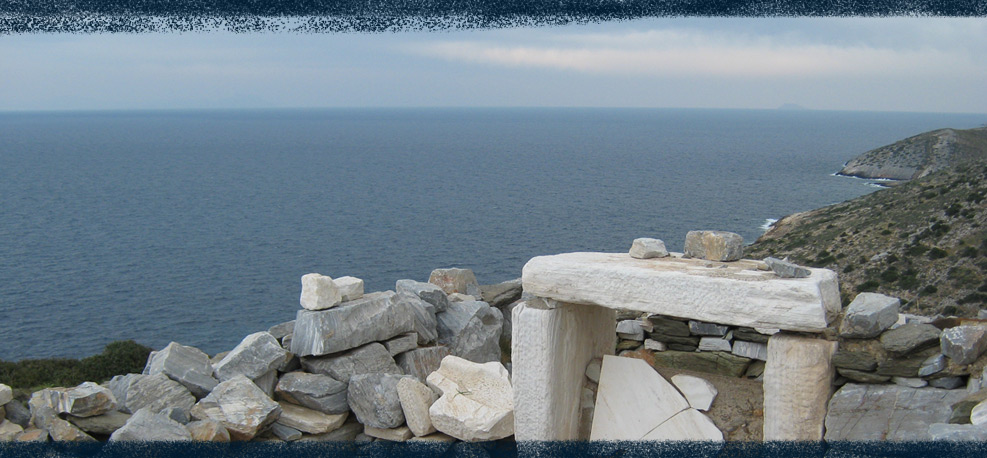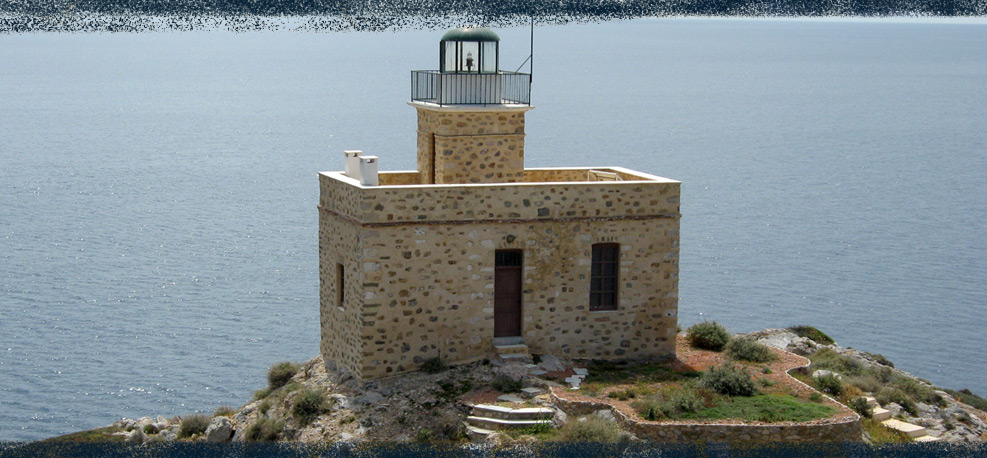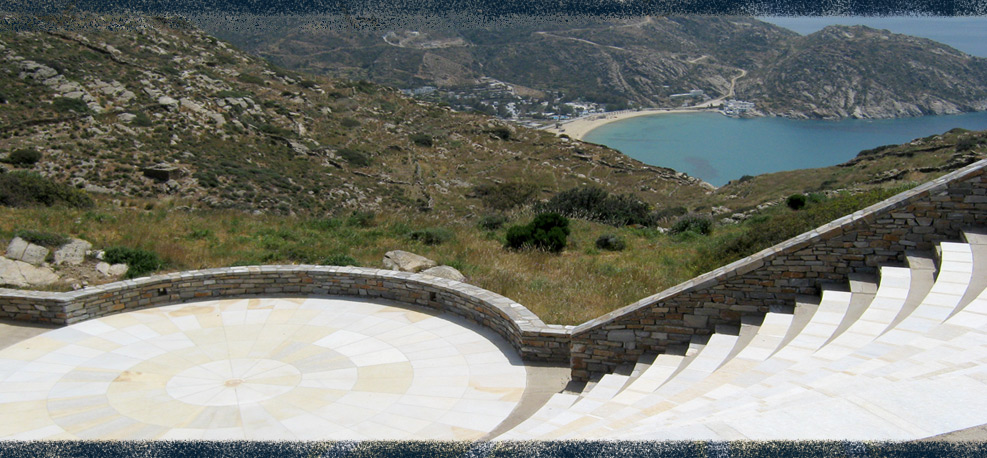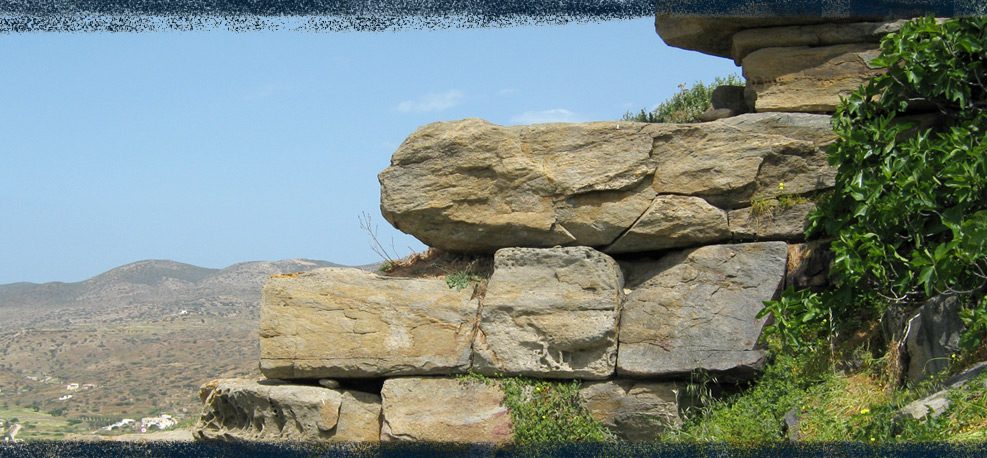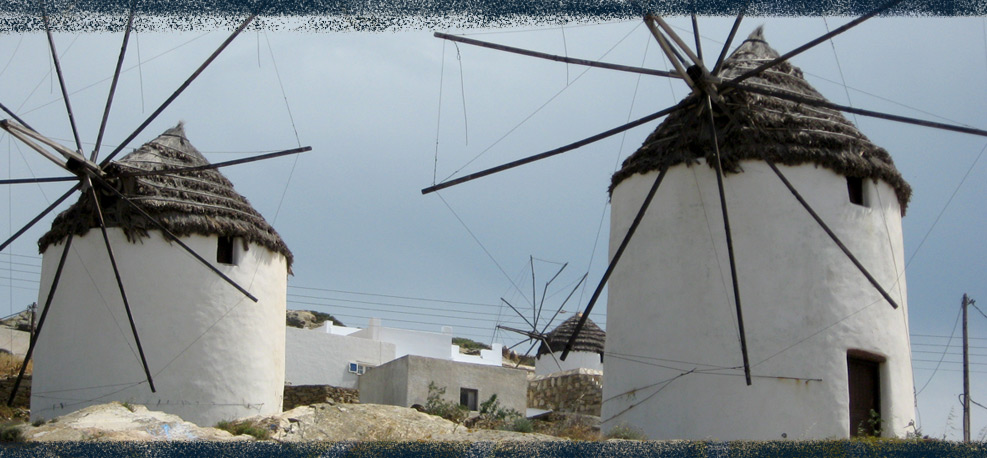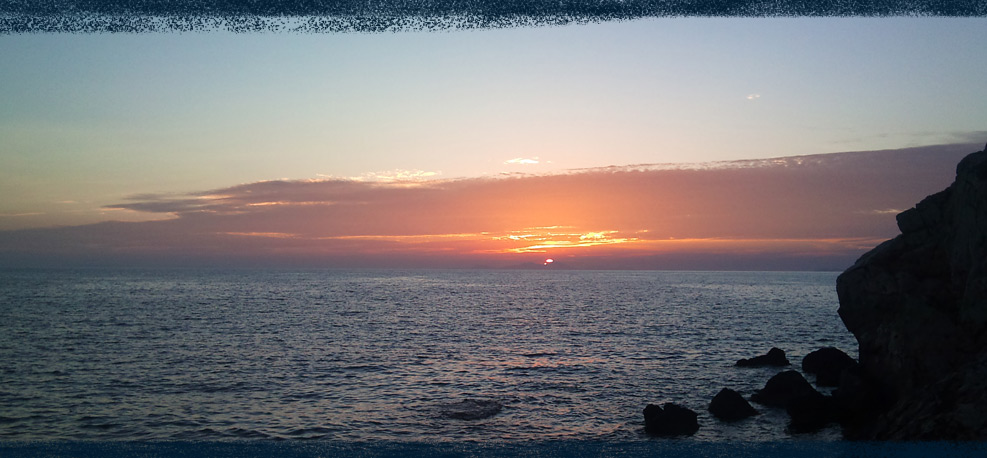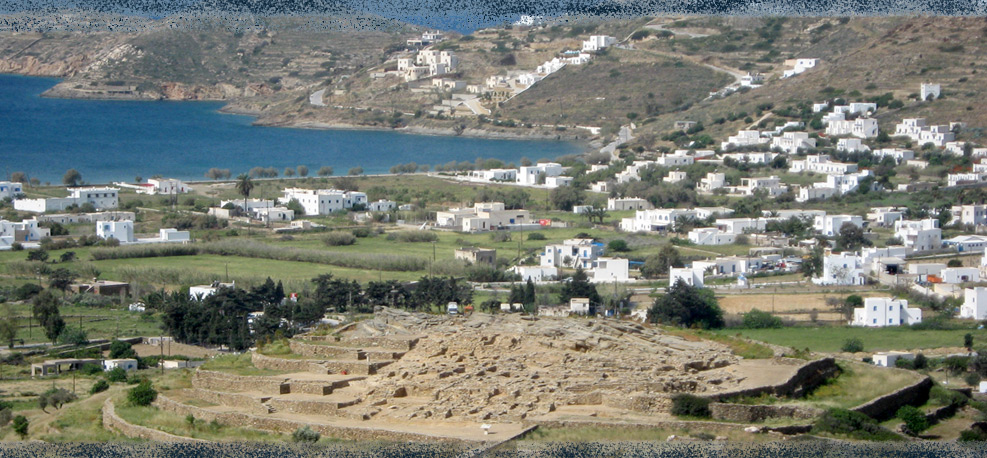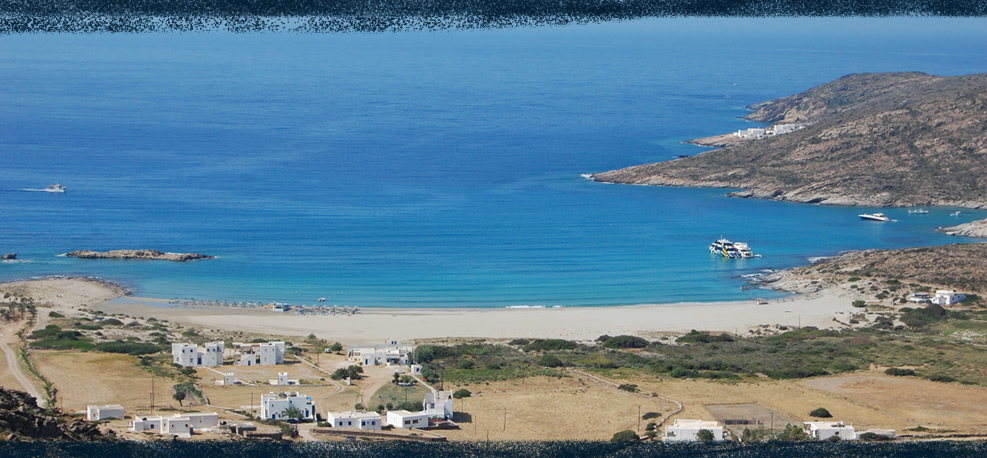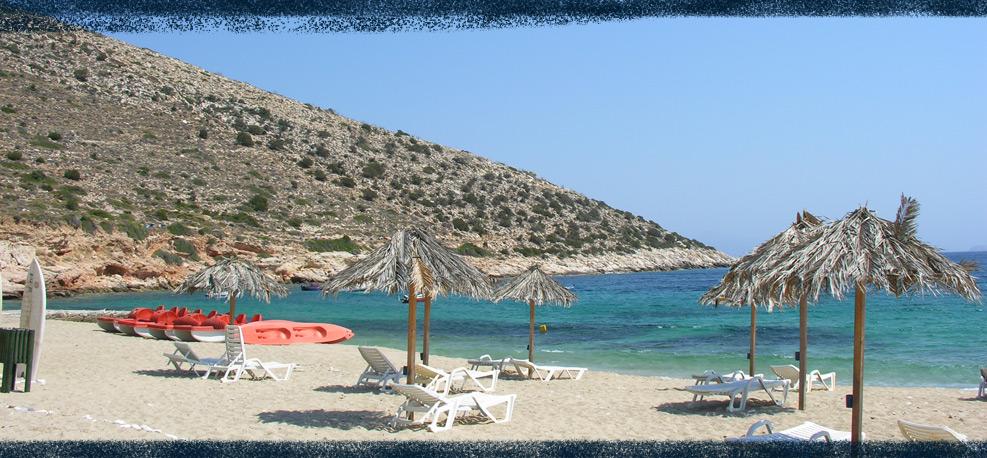 Ιos belongs in the Cyclades and is situated between Naxos, Sikinos and Santorini.
From the time the boat comes into the port, Ios magnetizes you ,and makes you want to explore around .
It is an island for all age groups,and whatever you desire you can have.From parties which last till dawn,till absolute quitness.
In the day time you have the option of many beaches.The closest are Kolitsani beach, Mylopotas, Yialos and Koumbara, reachable with self or public transportation. Further away are Manganari, Ag.Theodoti, Psathi, Papa and many more small beaches which you could reach partly by bus or with your own transportation.
Ios is not only about nightlife, fun and beautiful beaches, it also has many places worth visiting.
You can visit the pro - cycladic settlement of "Skarkos"in the valley which is the most ancient in the Cyclades. Many of the archeological findings are in the archeological museum at the town hall of Ios. On the road from the Port to Chora you will find parts of the ancient wall of the Ios town. It is worth visiting the light house at the entrance of the port, which was rebuilt in 2005.
On the North side of Ios is Homers tomb, also the Byzantine castle "Paleokastro "from there you can see many other islands around Ios like Paros, Naxos, Koufonisia e.t.c
At the top of the hill of Chora is located the Odysseas Elytis amphitheatre with a beautiful view which has hosted numerous cultural events during the summer seasons. Many local festivals are organized throughout the summer.
So...we invite you to discover the beauties of Ios.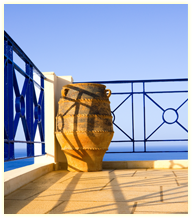 This has been one of the finest days of our life. I love this place and I love you too. You are one of the sweetest people we ve ever met in Greece, and Elisabeth makes VERY NICE breakfast :). Hugs and kisses from
Tine Larsen & Thomas Nilsen, Oslo